We are a group of empowered, inspired and forward-thinking women that believe accessibility for all human beings isn't a luxury – it's a right. We are equity fighters, caring professionals, and fierce friends.
Our mission is a personal one. We seek to set the gold standard of accessibility in America.
We want every person to enjoy life to their fullest potential without worry of being left out. We won't rest until we have made a positive difference in our neighborhoods, communities and states. We believe there is no environment too small or big that we can't tackle. 
Our vision is to make everything from businesses, to entertainment, to public spaces,  accessible and available to everyone.
Angela Johnson (she/her) is the founder and CEO of Invest In Access and her life's work has been dedicated to the advancement of equity for underrepresented constituencies. 
Angela has more than ten years of career experience spanning politics, finance, performing arts, event management, development, and education, which has made her well suited to lead the company. Combining her educational, professional, and personal accomplishments make her a formidable leader and ally.
Presently Angela is gaining fluency in American Sign Language through coursework at Gallaudet University. She is a graduate of Baldwin-Wallace College Conservatory of Music, a mentee of internationally recognized event planner Sasha Souza, and has executed events of prominence at The National Mall, One World Trade Center, Cipriani 42nd Street, and more. 
Angela Johnson is also the owner of AJ Inclusion Consulting; an entity dedicated to the furtherance of access equity best practices within political work environments.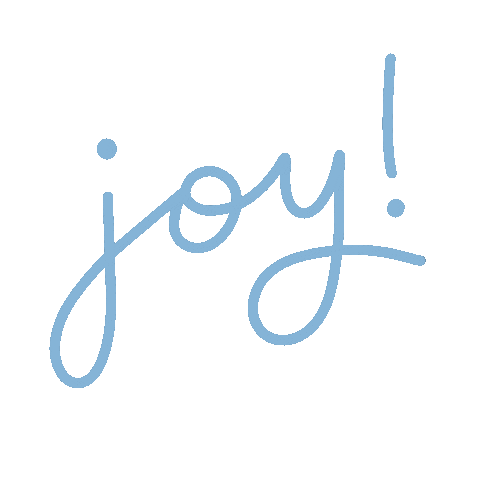 Our board of directors is a national group of dedicated professionals with applicable and expansive experience. When you work with Invest In Access, you're collaborating with the best. All of IIA's board members identify as she/her.
Biography
Jenna Appel is a Registered Dietitian Nutritionist, specializing in whole foods nutrition with sincere interest in sharing her knowledge of integrative approaches. Her style is empowering, gentle and grounded in making small, but critical changes to one's overall lifestyle.
Jenna earned her Bachelor's degree in business administration with a focus on management and marketing at the University of Hartford. She then pursued a Master's of Science degree in nutrition from Hunter College, and completed her dietetic internship at the University of Virginia Health System in Charlottesville, Virginia.
Jenna is a Registered Dietitian Nutritionist (RDN) through the Commission on Dietetic Registration (CDR) which is an associate of The Academy of Nutrition and Dietetics, and is also a Licensed Dietitian/Nutritionist (LDN) in the State of Florida. In addition, she is a Certified Personal Trainer (CPT) with more than 10 certifications in the field.
Jenna loves serving the world through nutrition education, and is driven by positive patient outcomes. She is most passionate about teaching, educating and working with people from culturally and linguistically diverse backgrounds. When she is not busy, you can catch her creating new recipes, working out in her local gym and spending time with her two goldendoodles.
Jenna owns and operates Appel Nutrition Inc. in South Florida which specializes in medical nutrition therapy, weight management, corporate wellness, behavioral health and integrative medicine.
As a Registered Dietitian, Jenna has been featured in Reader's Digest and Food & Nutrition Magazine.
Biography
Jacqueline has had a lifelong passion for helping those with differences, whatever they may be, which was certainly influenced by her paternal uncle who was born with a lack of oxygen to his brain; facing some livelong deficits because of this.
Jacqueline is a proud graduate of the University of Michigan School of Nursing, wherein she was President of the Student Nurses Association. During her time in service, Jacqueline planned and hosted a ball entitled, "Hope for Haiti." The proceeds of the event helped to fund nursing educations for Haitian citizens so that they may go onward to further the health infrastructure in Haiti.
Following graduation, Jacqueline moved to Seattle and worked as a Registered Nurse (RN) at Seattle Children's Hospital in acute pediatrics for multiple years. She then relocated to Chicago, Illinois where she predominantly worked as a Triage RN.
After diversifying her career outside of Michigan –  Jacqueline moved back to her hometown of Ann Arbor to pursue a Master's Degree in Public Health in Health Behavior and Health Education at her alma mater. She remained committed to leadership during that time, and served on the University of Michigan Public Health Students in Action committee; a committee that focused on access and service for all constituencies.
Upon earning her MPH, Jacqueline worked within the Ann Arbor Public School System as a School Nurse for multiple schools within the district. She felt joy first-hand from working with a variety of students, and gained a unique insight to the challenges that students living physical and psychological differences face.
Presently, Jaqueline is a Pediatric Ambulatory RN at Michigan Medicine in Ann Arbor.
Biography
Tori Kuhagen, PharmD, RPh, started her journey as a pharmacist at Loyola University Chicago and went on to graduate from Temple University with a Doctorate of Pharmacy. While completing her degree Tori was the Chair of the Temple chapter of Prevention Point Philadelphia, a non-profit organization that promotes health, empowerment and safety for communities affected by drug use and poverty.
Following graduation, Tori relocated back to Michigan to serve various communities in Detroit, Michigan. After seven years of working the bench as a Pharmacist, Tori has moved towards working to influence pharmacists and store managers in various communities to provide superior patient care. Tori is presently a District Leader Emerging Leader with CVS Health Corporation in the Metro-Detroit area.
Biography
Ruth graduated Magna Cum Laude from The University of Detroit Mercy (UDM). She majored in Marketing, and attended university on an athletic scholarship for Cross Country and Track & Field. Ruth's athleticism earned her the UDM President's Award for Outstanding Performance in Academics & Athletics; an honor given to only one male and one female athlete per year.
She was asked to continue her journey at The University of Detroit Mercy as the Graduate Assistant Coach for the Cross Country and Track & Field Teams. Ruth further dedicated her time as an Academic Tutor providing guidance to fellow athletes, and students that live with special needs – including reading textbooks on tape for students that live with visual impairments.
Ruth earned her Master's Degree in Business Administration with a concentration in Finance. Finance was her calling. For the last decade, Ruth worked as an Underwriter across the banking industry – she has found success working for both community, and large banks. Presently, Ruth is a Senior Credit Analyst at Commercial Alliance. She is a wife and mother of two boys; ages three/two. Ruth looks forward to reinvesting her time and energy in the community once again as a Founding Board member of Invest In Access, Inc.
Biography
Bridget recently graduated from Cleveland State University where she earned a Bachelors in Health Sciences as well as a Certificate in Gerontology. In the near future, Bridget will pursue a Doctorate in Physical Therapy.
In high school, Bridget had the opportunity to intern at Galvin Therapy Center, an occupational therapy facility that specializes in working with an array of children with special needs; specifically children who live with autism or down syndrome. It was through her internship that Bridget realized she wanted to pursue a medical career. She feels gratification from being able to contribute to one's healing journey, and looks forward to receiving her certification in Gerontology because it will provide her with additional experience and knowledge to provide exemplary care for elders; the constituency that she looks forward to working with in her future career.
Bridget is a proud Greek/Irish-American who lives with a strong passion for helping others in any way that she can. As a Board member, Bridget is looking forward to sharing her experience and contributing her perspective by ensuring that more opportunities are accessible to those in need in the community.
Rachel VanRiper
PPD, Ed. TC/RR; CI, EI, LD
Biography
Rachel's passion for education, and service to her community is a through line of her entire life. Raised by a family of educators, Rachel grew up with a firsthand understanding that education plays a vital role in our society; a role that comes with much responsibility. Rachel was also raised in Lutheran faith, and frequently traveled on mission teams throughout the east coast during her adolescence.
Rachel earned admittance into a highly selective program within Bowling Green State University's College of Education and Human Development; graduating as an Intervention Specialist. During her Undergraduate studies, Rachel was given many opportunities to work with families whose children live with Autism. She fell in love with the students – their honesty, huge hearts, and celebrating their victories. It was then that she knew this was the career she was meant to have. Rachel went onward to obtain professional certifications in the areas of Cognitive Impairment, Emotional Impairment, and Learning Disabilities.
In faith, Rachel has been a member of the Camp Luther community in Ohio for many years. In 2011, she served as a Co-Program Director, wherein she created curriculums in devotion, music, and evening activities for youth of all ages. In 2016, she even married her husband Eddie (an educator!) at Camp Luther.
Rachel and Eddie live happily in Ann Arbor with their son, Austin, and enjoy sharing the commonality of careers in education. They also enjoy traveling and always joke about going on the television show, The Amazing Race, one day. After having her son in 2019, Rachel developed a passion for helping women navigate the early postpartum days. This led her to become a postpartum doula through DONA International in July 2020. Presently, Rachel works within the Ann Arbor Public School (AAPS) District, wherein she has been a Cognitive Impairment Teacher, and is now a Teacher Consultant at Huron High School for students from grades 9th through 12th.
Your Support
All fiscal contributions to Invest In Access stay within the disabled ecosystem for the purpose of furthering social equity for individuals living with physical and psychological disabilities.
Donate
Invest In Access was founded as a remote-first organization, on Anishinaabeg land, in 2018. Remote-first is a highly accessible workplace model for members of the disability community, and the global COVID-19 pandemic of 2020 has proven that remote-first benefits may have additional environmental and economic benefits too.